The latest tools to measure, manage and protect your yield
With the release of our new yield management tools, growers can now measure, manage and protect their yields directly from the Aerobotics platform.

Measure your yield
The new yield mobile app allows you to digitally collect fruit count and size measurements in the field, enabling you to collect data at a higher frequency and take action at the ideal time to manipulate your crop load.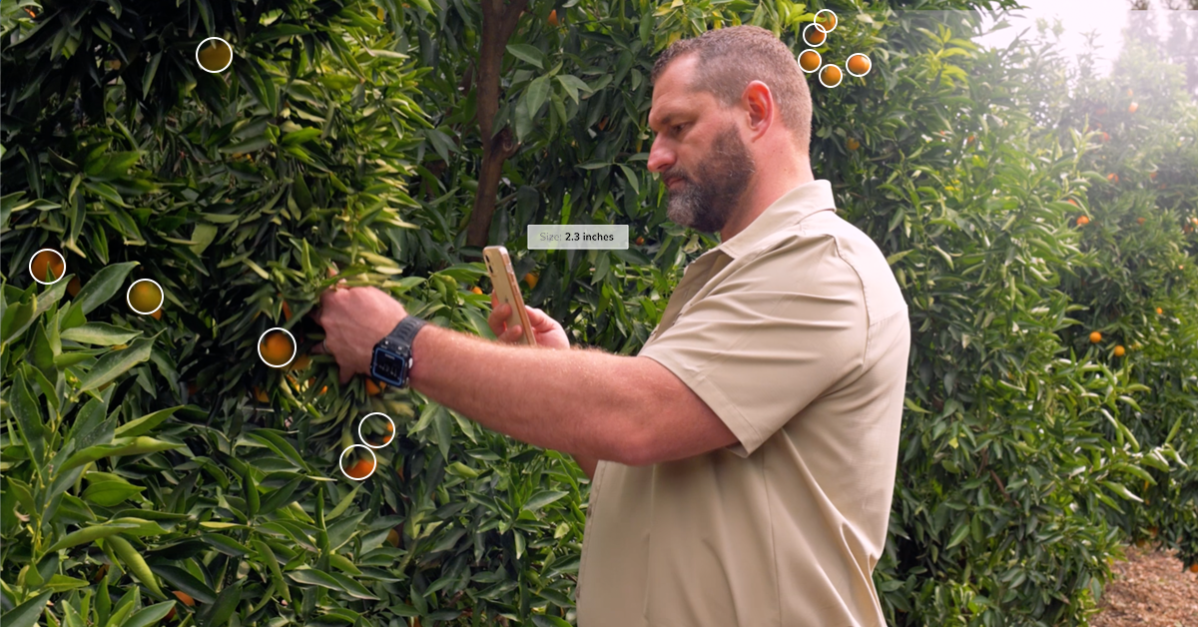 Follow a geo-referenced guide to representative samples where you can create reports on yield size and crop load data. Your sample data will be used to create yield reports for the entire block and provide a full overview of growth trajectories. Now you can use this information to take action at the right time and place, assess the effectiveness of your interventions, and achieve your yield targets.
Manage your yield
Now that you know your yield, our yield management platform and team will guide you to make data-driven decisions around water and nutrition.
Use the latest insights into irrigation to improve distribution uniformity of irrigation and fertigation. Once you have pinpointed issues in drip or micro-sprinkler irrigation systems – including leaks, clogged emitters and pressure issues – you can optimize irrigation system design and scheduling for terrain and soil conditions. This will also help you to select the best location for moisture probes and other point-source sensors.
To apply inputs exactly where and when needed, you can download our shape files for a zonal application to your machinery. This will help you to increase production and quality, save costs on chemical applications and other operations, and ultimately, increase block uniformity.
Protect your yield
After your hard work in the field, you want to ensure that your yield is secure. We provide a range of solutions for growers to mitigate against threats: data for accurate crop insurance policies and data-driven risk management strategies.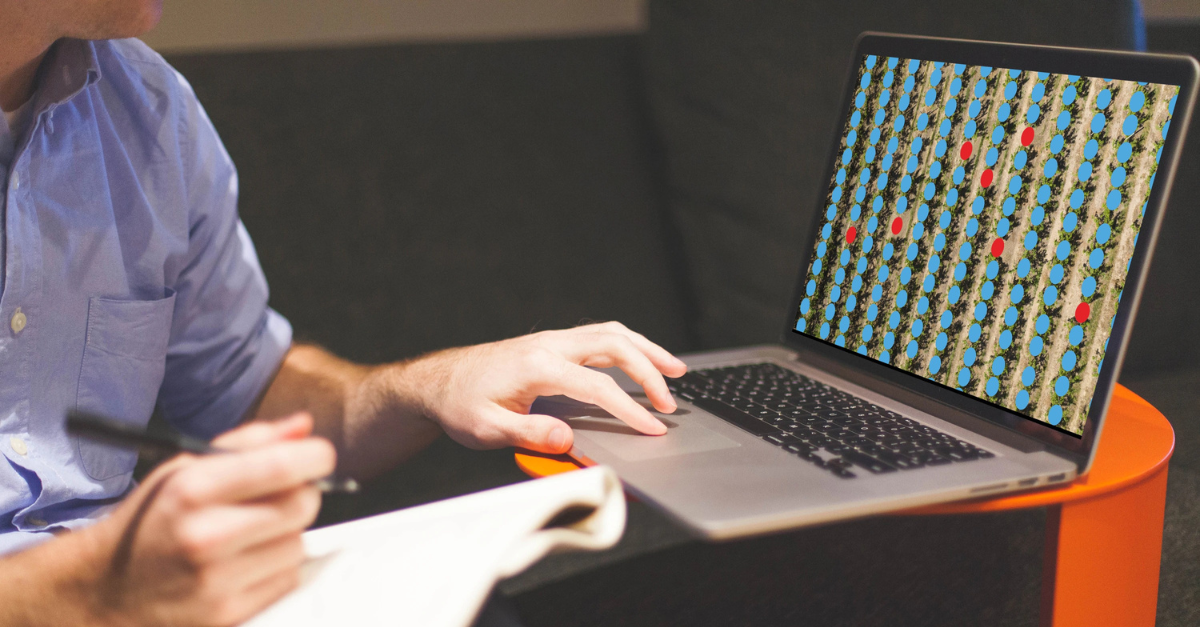 A new yield management platform for growers
Aerobotics' new end-to-end yield management solutions assist growers in getting an accurate view of their yields, understand the drivers of production and take action to manage irrigation distribution uniformity and nutritional programs.