The sky's the limit with DJI Mavic 3M and Aeroview: the latest package for viewing your agricultural data
Aerobotics is thrilled to announce the launch of a new Aeroview® DJI Mavic 3M package. Now anyone can harness these tools and step into the future of successful farm management.
From scanning to processing, the package provides a comprehensive solution for precision farming. The new multispectral imagery available from the Mavic 3M's upgraded camera system together with Aeroview® provides farm analytics to visualize crop growth with total clarity. When uploaded to Aeroview®, the data and tools that become available can positively impact yield production for seasons to come.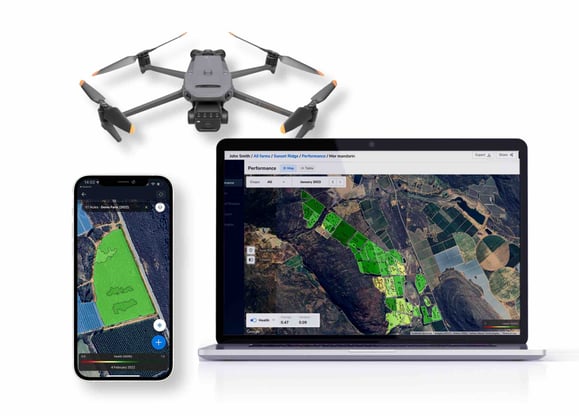 The power of Aeroview® technology:

The Aeroview® web-based platform is your centralized hub for farming with a range of tools and insights to optimize agricultural operations. From farm digitization to data analysis, Aeroview® offers comprehensive, end-to-end functionality. Farmers and their teams have access to plant-level insights and a suite of features to take timely and informed action, as well as reports for critical in-season and harvest decisions.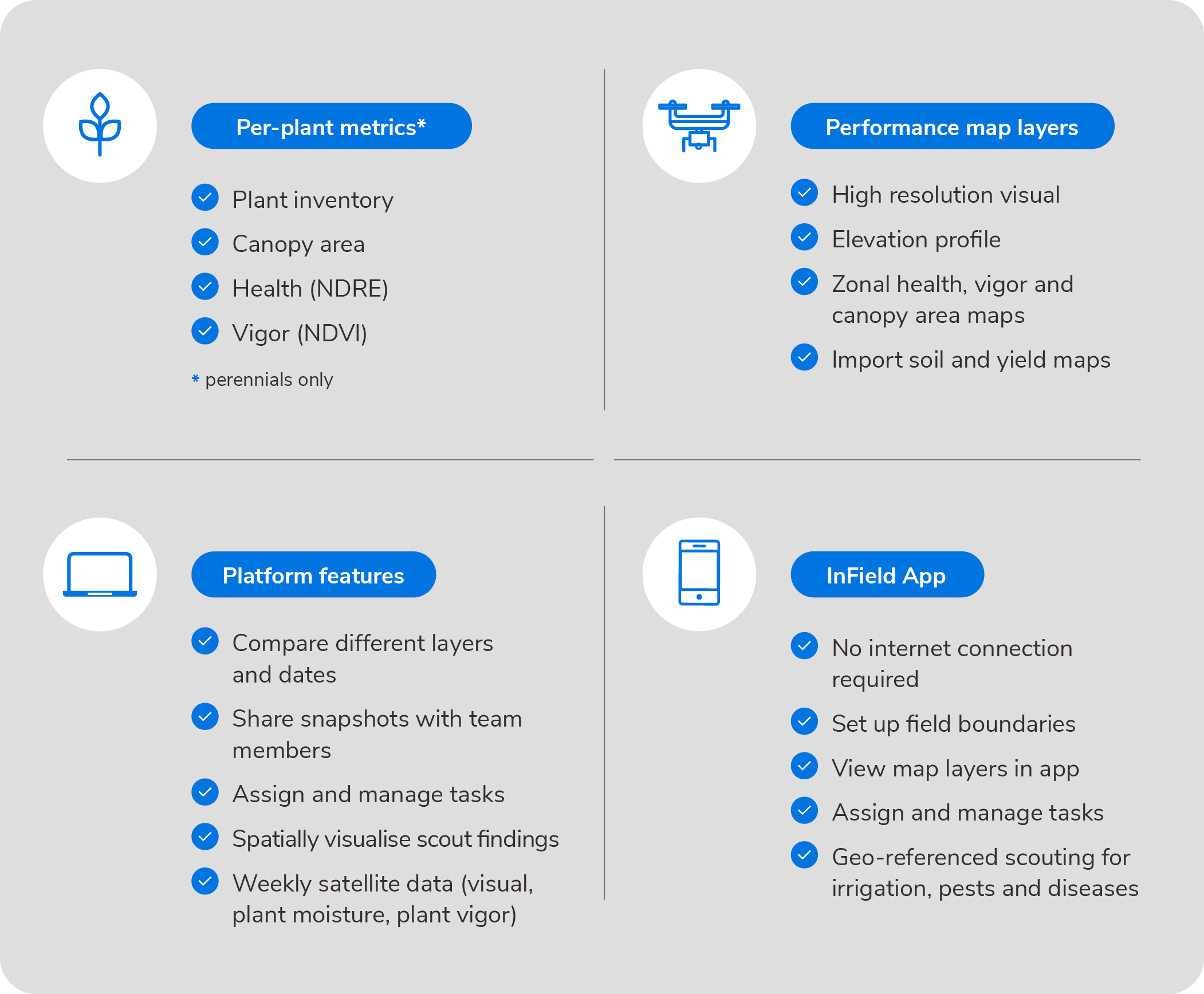 Why choose Aeroview® to process your Mavic 3M data?

Compared to other agricultural data solutions, Aeroview® sets itself apart as the imagery processing platform of choice for growers.
Precision farming platform:

Aeroview® and the Aeroview® InField mobile app are purposefully designed for agriculture. The Aerobotics suite of tools is finely tuned to cater to the unique needs of crop farming, providing specialized insights that drive your farm's success.



With Aeroview®, you gain access to a hub of information about your farm's performance. From detailed inventory reports to zonal maps that highlight specific areas of interest, and even per-tree metrics for tree crops, you'll have all the data you need to make informed decisions and maximize your yields.


Unlimited users and sharing:

Collaboration is key to successful farming. That's why we enable you to invite unlimited users to your Aeroview® account. On the platform, you can share valuable insights, analyses, and action plans with your team, partners, and stakeholders. The entire operation and the teams involved can be managed in one place, ensuring everyone is on the same page for achieving the best results.


World-class uploader:

Syncing your digitized farms and blocks with Aeroview® is seamless. You can easily visualize your uploaded images directly over the blocks in your Aeroview® account. The user-friendly interface makes it simple to select the blocks you want to upload and see which ones have enough imagery coverage.

Uploading imagery is flexible to meet your schedule and needs. When uploading imagery, you can pause, restart and start uploading again later. Better yet, Aerobotics' uploader is a powerhouse. It can handle terabytes of imagery in a single upload, so you can upload as much as you want without any concern.
The sky's the limit!

The new offering makes the power of precision agriculture accessible to anyone. We invite you to experience the many benefits of Aerobotics technology by introducing Aeroview® and the Mavic 3M drone to your operations.

Are you ready to transform your farming?

If you already have an DJI Mavic 3M, it's easy to get started on analysing your data with Aerobotics.


Add 'New Farm'
Draw block boundaries
Our team will be in touch to help with your first upload
Feel free to reach out to dronepartners@aerobotics.com with any questions.